Learn the Advantages of Joining a Growing Organization with a Winning Culture & Trusted Brand
As one of the largest privately held insurance distribution companies in the multi-billion-dollar U.S. auto insurance franchise industry backed by the Confie family of brands, Freeway Insurance is doing big business in a niche market.
Our reputation is built on helping high-risk drivers get back on the road. Through a seamless integration of innovation and technology, we deliver an exceptional service experience focused on customer needs.
When you invest in a Freeway Insurance distribution franchise, we'll take every measure necessary to help you grow. We will share our established business practices with you.
The Advantages of Investing in a Freeway Franchise Include:
When you become an owner of a Freeway Insurance Franchise, you are partnering with one of the largest, privately hosted insurance distribution companies in the multi-billion-dollar U.S. insurance market. Our growth has not been by accident.  Our focus has been on creating a system that gives you the tools, systems, and advantages to separate you from the competition.
An established insurance franchise business model

Access to a wide range of national and regional carriers

A broad selection of insurance and ancillary products

Strong national brand and advertising support

Comprehensive,

top-tier

training
As a Franchise Owner, You'll Be Able to Capitalize on the Key Industry Trends: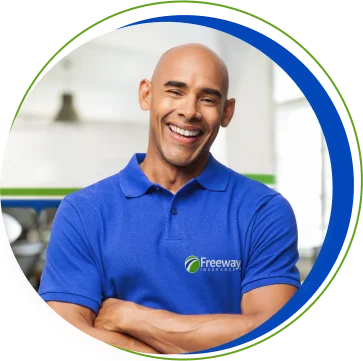 Ready to Open Your Own Freeway Insurance Office?
If you find the Freeway Insurance brand compelling and are looking for a flexible, well-supported business in a rewarding niche of the dynamic auto insurance industry, contact us.