Our Strong Business Model Was Built on Decades of Expertise
When you join the Freeway Insurance family as a franchise owner, you become part of an established brand that is driving the insurance industry forward by offering great rates, a wide variety of coverage options, and optimal customer service. Freeway Insurance was founded in 1987 and provides customers with high-quality insurance solutions and value-added products. Today, we are one of the largest, privately hosted insurance distribution companies in the multi-billion-dollar U.S. insurance market.
Facts About Freeway Franchise
Freeway Insurance franchise has a dedicated team of more than 2,000 English and Spanish speaking agents. The Freeway network has more than 500 Freeway office locations nationwide,
making us one of the best insurance franchises to own. In 2008, Freeway became part of
Confie
.  Our robust size and decades of experience perfectly position us to support your new franchise location. Freeway is recognized among the
Hispanic franchise community
for their strong bilingual offer.
Fully Functional Business Model with Decades of Experience
Freeway helps you hit the ground running with your new insurance franchise.  Our insurance franchise business model has the flexibility to offer a variety of insurance policies to our customers — from the most basic auto insurance to premium coverage for different products — along with the resources needed to support our franchise owners. Our model is repeatable and scalable, and we have a name that customers know and trust. Once you learn our best practices, here are a few of the benefits you will enjoy:
Access to national and regional carriers
A broad selection of insurance products
Strong national brand and major marketing support
Office selection and set up
Comprehensive, top-tier training
Top tier technology tools
Coverage Options Include:
Auto

Renters

Motorcycle

Life

Watercraft

Health
A Freeway Insurance provider franchise allows you to be a one-stop-shop for customers in your area. Our established business model will help you build a reputable and rewarding business that makes a real difference in the lives of customers when they need it most.
What Our Customers Are Saying About Us:
Great Service. Cheap prices. They just make everything simple.
Trustpilot
So far so good. I called several times looking into different policies they may carry. I went online to their website and got a quote. I did not buy same day, but their agent did all he could to get my payments very close to the original price I first saw.
Clearsurance
My husband had a lot of accidents and tickets, could not find car insurance that would take us, or if they did it was a very expensive policy that we could not afford. Called Freeway Insurance. I can relax again and keep living my life with no worries.
Yelp
What's New with the Freeway Insurance Franchise Program?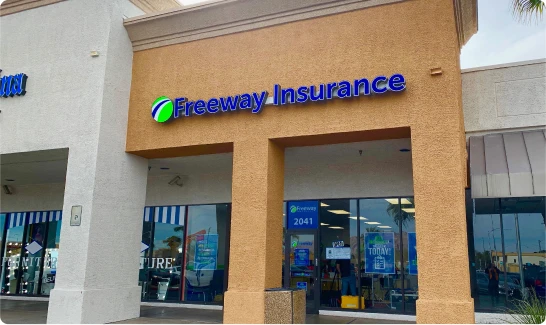 Open an Insurance Franchise and Provide Services to Non-perfect Drivers
Freeway Insurance is a brand built on affordable costs, choice, and convenience. Your customers will trust the bussines easily and you'll be proud to own it.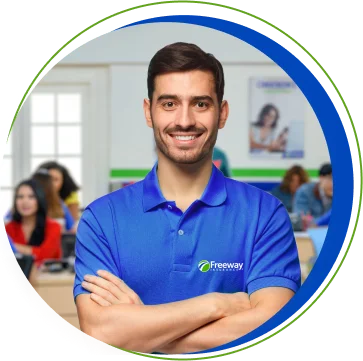 Ready to Open Your Own Freeway Insurance Office?
If you find the Freeway Insurance brand compelling and are looking for a flexible, well-supported business in a rewarding niche of the dynamic insurance industry, contact us.